Lac Leman (Geneva Lake)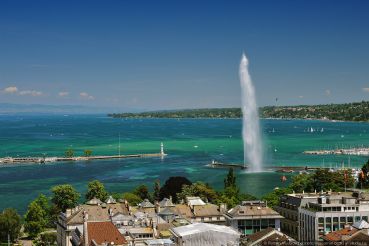 Lake Geneva is considered the largest lake in Central Europe. It is located on the territory of two countries: France and Switzerland. On the shores of the lake, famous resorts – Vevey, Montreux and Lausanne are located.
The area of Lake Geneva and its surroundings is unique due to its amazing natural landscapes. Here you can see wooded hills, green plains and snow-capped peaks of the Alps. In addition, this region is famous for its rich historical heritage and tourist infrastructure.
The region of Lake Geneva is located in the heart of Europe. Lake Geneva can be reached by plane, car or train.