Creux du Van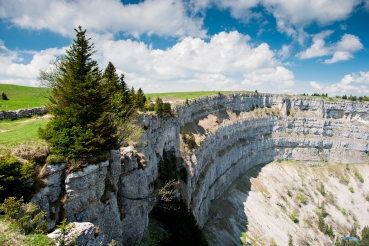 Creux-du-Van - a natural cavity-shaped, natural amphitheater, which is located in the Swiss mountain Jura. Creux du Van is situated at an altitude of 1465 meters above sea level, between the Neuchatel lake and the valley of Travers.
Creux du Van is very popular among travelers visiting Switzerland. These lands became known through archaeological excavations conducted here, during which were found the remains of dinosaurs.
City of Neuchatel, which is located in the vicinity of depression Creux du Van, is 90 kilometers from Geneva and 190 kilometers from Zurich. You can get here by train, bus or car.